Pantry and Subsidy Beverage and Snack Services
Offer a unique mix of healthy beverage and snack options at your place of business.
Office Beverage and Snack Delivery Services in San Diego
We provide a variety of services complementing our Vending and Micro-Market offering. We also offer pantry services and subsidy programs delivering specific items for your staff to ensure your organization has access to variety products without leaving the office. Keeping employees content at the office improves moral and productivity.
San Diego Vending offers and stocks a wide variety of healthy beverage and snacks items. This includes traditional carbonated and non-carbonated beverages as well as non-high fructose based products including those offered by Stewards™ and Jones Soda™. Energy drinks and organic teas, popular 100% juices and sparkling water options are also available. Starbucks™ cold coffee drinks including Frappuccino's™, Double Shot and Starbucks™ iced coffee complement our gourmet coffee services. We recognize the importance of keeping employees content while in the office environment. If we can provide the selections that satisfy the needs of your organization this tends to improve productivity and workplace morale. For more information on our pantry and subsidy services including healthy options, please contact us.
Micro-Market Service Details
CUSTOMIZED
We will strive to maintain the selections desired in stock and will work to bring in items that we may not traditionally offer.
REWARDS
We can set up your organize with cards to reward those individuals for good work and recognition.
CUSTOMER SERVICE
Our route service representative keeps your coffee and subsidized machinery well stocked and in excellent working order.
WIRELESS TECHNOLOGY
Our Wireless Communication systems track all usage and consumption for invoice reconciliation and also for determining the popular items consumed versus those that are not.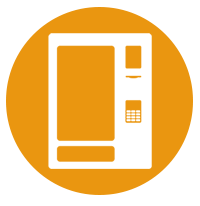 SUBSIDY PROGRAMS
Your subsidy programs are managed and enabled through a cellular Internet portal device connected to your machinery that tracks dispensed beverages and snacks by the item with a date stamp. We work with you to form a custom selection template approved by your organization that are maintained when we restock them. Our subsidy programs allow an organization to pay for a portion of the dispensed item or the entire item if desired.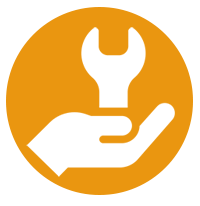 CUSTOMIZED PROGRAMS
Your customized beverage and snack selection templates are maintained using an on-line inventory manage system monitored by San Diego Vending. The online system reports usage and inventory levels to ensure we meet your service needs.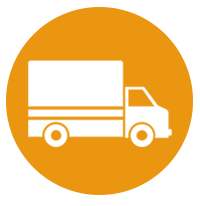 WIRELESS INVENTORY MANAGEMENT
All beverage consumption is monitored using the wireless portal allowing the end user to verify all beverage sales and vends including individual item beverage items if desired including date and time stamps. It provides a great way for your organization to seamlessly monitor consumption without overhead required of reviewing statements.